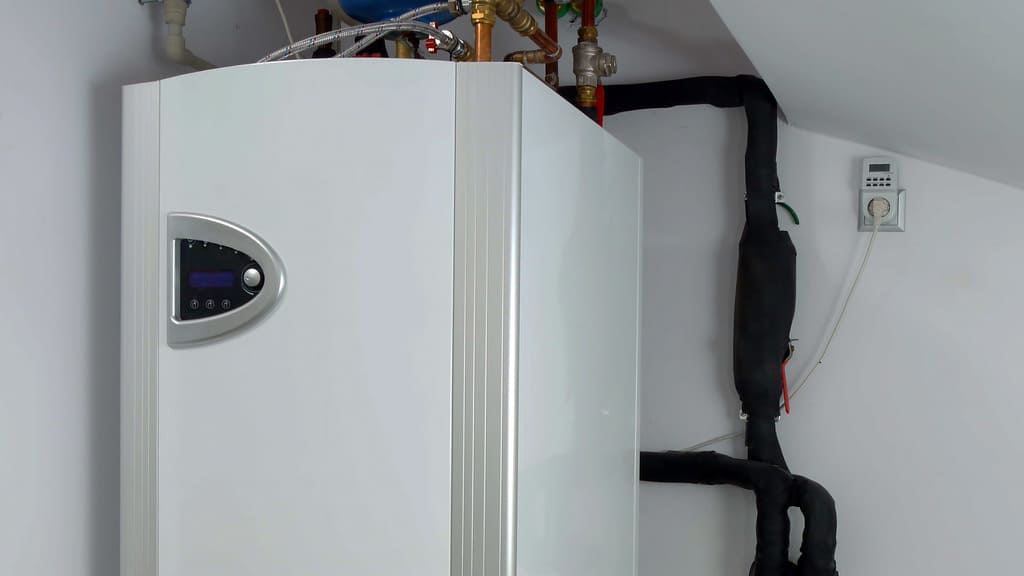 Gas furnaces are utilitarian appliances that save us from the gusts of the cold wind coming from the outside. These useful appliances are mostly used during winters and are beneficial since they save us from the cold. A Gas Furnace is a modern alternative to a bonfire, providing fire and warmth at the same time. The procedure of its utilization seems to be simple, but it is highly complex as it requires proper maintenance. The furnace is supplied with a natural gas supply through an inlet and the ignition of the ceramic tray used to supply us with warmth. Problems of a gas furnace include leakage of natural gas and the inability to burn it. All the problems surrounding gas leakage are perilous and must be detected as quickly as possible. Various issues including damage to the important details which makes it harder to ignite the furnace or an obstruction in the ventilation system, causing blockage and hindrance in heating your home on a cold winter night.
Gas furnaces use natural gas as a raw element and therefore, are dangerous in case of any technical issue. San Diego Furnace Repair is a trusted firm that excels in all kinds of furnace repair and satisfies all your demands at an affordable price. Lack of quick assistance may result in severe consequences. A normal person is of course, unable to solve the complexity involved in furnace damage. Therefore, the brilliant services at San Diego Furnace Repair are what you require the most. Our company possesses years of experience in the field and is a professional in alleviating all of your furnace problems.
San Diego Furnace Repair guarantees satisfactory results by privileging its valued clients with the following services:
San Diego Furnace Repair is a committed firm that believes in quality deliverance and assures outstanding results. Problems a gas furnace can elicit are way beyond the scope of any untrained person. Our highly passionate and qualified team is the best option for solving all of your problems. We deal with all kinds of furnace repair at San Diego Furnace Repair with superior and competent services. Our customers are a top priority of our work and therefore, are treated with the best services and visible results.
A cold winter night can be a nightmare if you lack a functional furnace. San Diego Furnace Repair is fully aware of such problems and therefore, complements you with 24/7 round the clock services. Our team makes sure that your demands are met within 24 hours. Moreover, we offer several discounts and privileges to the customers who trust us. We guarantee low-cost maintenance and satisfactory results.
Certified Company:
Our licensed company excels in fulfilling all of your demands within a stated time. Our company is a certified group of highly trained engineers and technical staff that are busy day and night to provide you with matchless and incomparable services in the market. Our company is trusted by numerous satisfied customers. All of these services make us the best furnace repair firm in the entire area.
See What Our Clients Have To Say….
We are here when you need us to service both your residential and comercial properties
Fantastic service! Called at 8 am about non-running refrigerator that was tripping a circuit. Mike was out the same morning and replaced the broken part. He was friendly, the service was incredibly quick and we're delighted we don't have to buy a new fridge. HIGHLY recommend.
My oven wasn't working and I put off fixing it for months. Finally I looked for a good appliance repair company and I came across this company. I spoke with Max who is really friendly and flexible. He was willing to work with my schedule and within days he fixed the oven and i've able to bake ever since! Great service and and rates!
When my dishwasher stopped working I was worried I was going to have to spend a bundle to fix it or buy a brand new one. Alec was super responsive, friendly and most importantly fixed my dishwasher in no time at all. I would recommend him and this company to anyone that has an appliance issue.