We provide a wide range of services

HVAC & Plumbing Services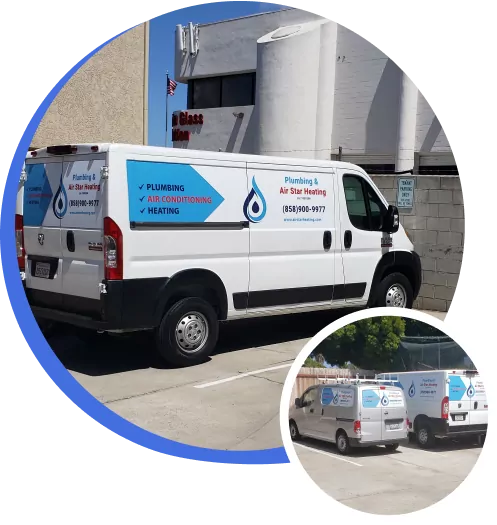 Air Star Heating guarantees reliability and quality for all equipment and services.
Air Star Heating is specializing in providing top-quality heating, ventilating, air conditioning, and plumbing services to our customers and clients.
Our company is leading the market right now. By using our seamless and huge array of services. Our customers can now have the privilege of taking benefit from our services very easily and swiftly. To cope up with the desires and needs of our clients we have built an excellent reputation. We are already having a huge list of satisfied customers that seem to be very pleased with our services.
Air Star Heating specialists always try to deliver the most excellent quality of services to our customers at an affordable price. It is understood that every client has different needs and different problems. We try to accomplish the needs of every client according to their requests. We are having considerable experience in this field. Our specialists understand very well how things work. It doesn't matter in which field of industry you are looking for services.
We are here when you need us
to service your residential properties
We used them some years back to help with a huge plumbing issue. I remember they sent a team of two guys who inspected the drain line and then used some specialized tools to unclog the system before spraying it with high pressure water. Recommended.
I have used other companies in the past and never trusted them but this company was straight forward from the start started and finished on time and was very good and even fixed something else without charging me. I Would honestly recommend you give Plumbing & Air Star Heating a call.
Plumbing & Air Star Heating is amazing. Work is excellent. Plumber is all about finding good solutions and always kept us fully informed. He fixed a new pump for our loft conversion shower, fixed two toilets which hadn't been flushing properly. Just hope he doesn't become too popular!
Request Your Appointment
Contact us
Call Now or Book Your Service Online & Get
FREE Service Call With Completed Repair
Working hours:
08:00 AM - 08:00 PM
Monday - Sanday